Variety is the spice of life so rack up on these awesome alternatives, bb!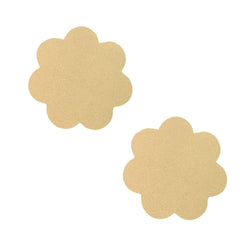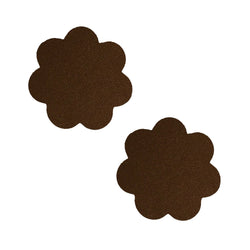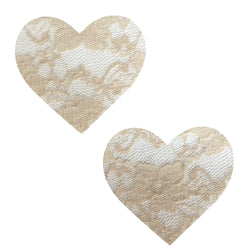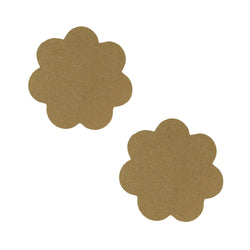 Chocolate Nude - Like it's namesake, these warm brown Chocolate Nude Nipztix are for the lady that's dependable, delightful, and delicious!
These petal-shaped Niptix are simply sexy. 
Our BAEsics collection takes a more minimalist approach to beauty.  Keep these lovely, delicate Nipztix in your fashion essentials kit, as they provide light coverage for any occasion. Whether you're on a demure date or wearing the YES! dress, Neva Nude has you covered™. Bonus: these Nipztix will make Bae say YAY!! 
About
Each pack includes 2 Nipztix pasties. Nipztix will effectively hide your thunder while allowing you to shine! Our pasties are great for raves and rendezvous, parties and poolsides, and festivals or fashion emergencies. Wear Nipztix for evenings out, with daring dresses or to spice up those intimate situations ;) Rock Your Body (yeah, yeah) without the wardrobe malfunctions. Join our party and dare to (almost) bare!
All Nipztix are handmade with love and therefore unique! Product may vary slightly from image. 
 Why Are Nipztix So Awesome?
Handmade in Sunny California
Hypoallergenic, latex-free medical grade adhesive
Last for 10-12 hours
Made of locally sourced (Santa Monica, yay!) swimsuit material
Self-adhering with an easy, peasy application
Spice up your cutest outfits, wear under tanks, or even replace a bikini top ;)
Female owned and operated, BOOOYAH!
Waterproof! GET EXCITED
Size:
Popular Pasties