Side Boob Heather Grey Tank Crop Top
Variety is the spice of life so rack up on these awesome alternatives, bb!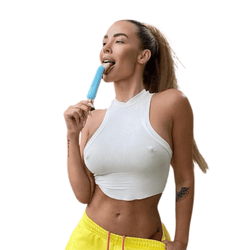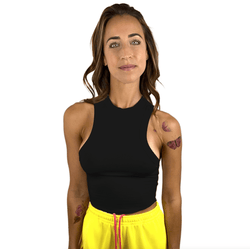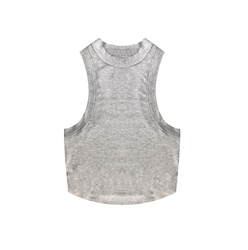 About
In search of the perfect tank top or tee to match your fav pair of jeans or lazy pants? Look no further than these super-sexy, completely comfortable tops! Made with breathable, huggable fabric, our tops let you rock what yo' mamma gave ya!
Tank tops and T-shirts available in sleek and simple black, gray and white.
Why Our Tops Are So AWESOME
ULTRA COZY: Our tops are made from light and breathable fabric that's super comfortable and cool.

FLATTERING FIT: Huggable fabric creates an extra-snug fit that contours to your every curve! Tank tops sneak some super-duper side boob and both top types crop to show off 'ze abs.

PERFECT MATCH: Simple and sexy, these black, gray and white tank tops and tees go with almost ANY outfit! The perfect match for our Jogger Naughties!

BY WOMEN FOR WOMEN: Neva Nude is a female-owned and operated company right here in the USA! We make products that make you look and feel like your best self.
Size:
Small 0-4 (serious side boob!)
Medium 4-6
Large 6-8